I'm kind of going out on a limb here, and I know this community hasn't been very busy in the past while but I'm hoping someone will see this and be able to help me.

I'm trying to find a pair of boots for the rest of winter/spring in Montreal. I've been looking all over and can't find what I want, which are boots like these: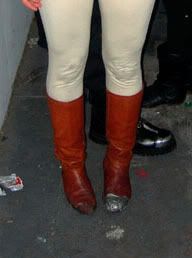 this is a horrible picture but these are exactly the boots I would like.

Heres another similar picture: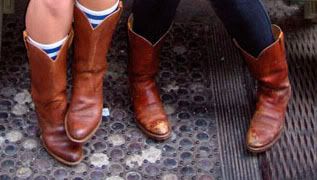 I'm pretty much looking for a tan colored leather-like boot that I can wear in slush and water.
Thanks!!